Yukari Lassagne is a ceramic artist, printmaker and painter living and working in Northern California.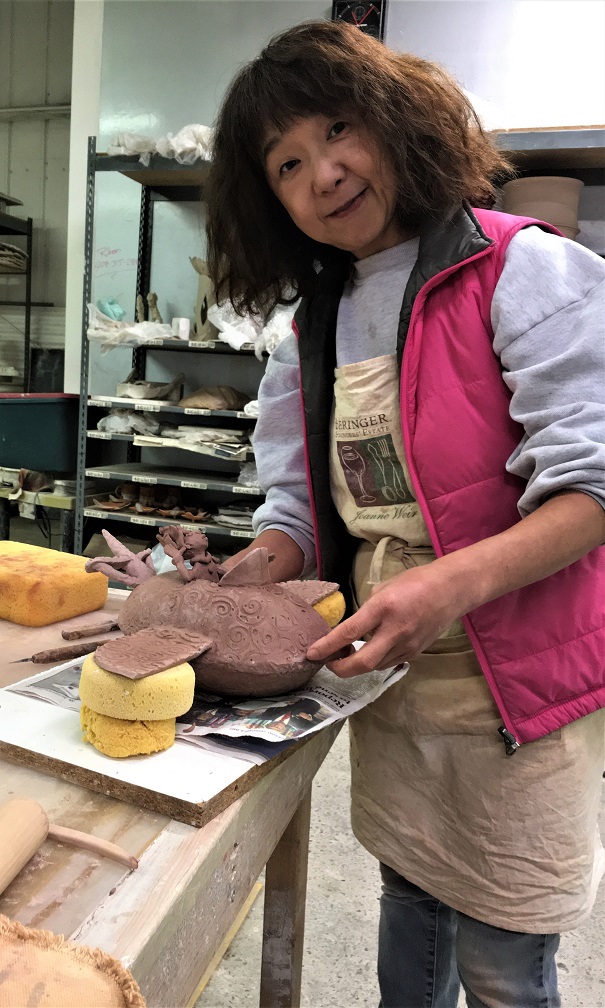 Yukari was born in Aomori, in northern Japan.  She was trained in the US at Foothill College, where she earned an Associate in Arts degree and twice won the Certificate of Excellence in Visual Arts.  She finds inspiration in nature, in the innovations of her fellow artists, and in the rich tradition of Japanese ceramics.
In her words:
In my art work, I use birds often.  A bird represents freedom, and a bluebird is a metaphor for happiness. When I was a child, I read a story called "The Bluebird," written by Maurice Maeterlink. In it, a boy and his little sister go on a journey to look for a bluebird. They looked for it in many places, but they couldn't find it. When they returned home, there was the bluebird waiting for them. But soon, the bluebird flew away from them.
This story taught me that happiness is always near you. But if you search for the bluebird of happiness, you will lose it, because the happiness is inside of you – happiness caused by such things as health, a smile, clean air and the beauty of nature. You have to create happiness by yourself.